After many years of hard work and brainstorming, I'm excited to announce and celebrate the launch of my new imprint Domanda Music with the release of my new album "Pioneered". This album was recorded during a month-long residency in 2018 at Pioneer Works in Brooklyn, NY, and was post-produced during the lockdown.
The LP drops July 16 2021 on vinyl and digital, featuring some of my favorite artists in the New York scene, including jaimie branch, Shahzad Ismaily, Val Jeanty, Michael Blake, Afrikan Sciences, Mariano Gil, Nico Soffiato, Justine Cefalu and Francesco Geminiani.
1. To Be Born And Forget
Tommaso Cappellato (drums, sensory percussion)
2. Legend Of The Bringer
Shahzad Ismaily (electric bass, moog)
Yusuke Yamamoto (electric vibes)
Mariano Gil (flute)
Justine Cefalù (violin)
Michael Blake (bansuri)
Tommaso Cappellato (drums, organ)
3. The Elite
jaimie branch (trumpet, synths)
Val Jeanty (turntables)
Tommaso Cappellato (drums)
4. So Hard To Be Apart
Afrikan Sciences (synths, programming)
Tommaso Cappellato (drums)
5. Green Is The Color Of The Heart
Tommaso Cappellato (drums, synths, sensory percussion)
6. Angels In Space
Michael Blake (tenor saxophone)
Tommaso Cappellato (drums, synths, percussion)
7. Bikes, Rides & Tides
Shahzad Ismaily (moog)
Nico Soffiato (guitar)
Tommaso Cappellato (drums, programming)
8. In Need To Slow Down
Yusuke Yamamoto (synths, vibes)
Francesco Geminiani (ewi)
Tommaso Cappellato (drums, synths, percussion)
Mixed by Tommaso Cappellato & Dave Vettraino
Tape Transfer by Donato Dozzy
Mastered by Max Trisotto
Original Artwork by Giorgio Pasini
Art Direction by Raimund Wong
Design by Mattia Tono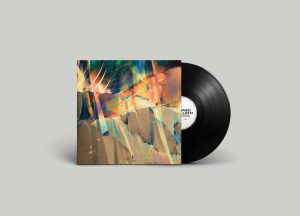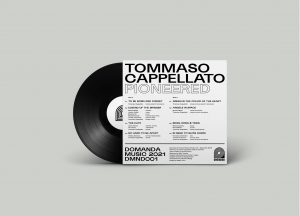 Press Release
The Italian percussionist-producer-composer Tommaso Cappellato will release his seventh album as a bandleader, Pioneered, on July 16, 2021. It was recorded during the artist's month-long residency at the venerable Brooklyn contemporary arts space Pioneer Works, in 2018. Pioneered features contributions from a multicultural and sonically diverse cast of electronic, jazz, and experimental players whose own work and ideas about music communities naturally inform Cappellato's.
The impressive list of contributors to Pioneered includes Shahzad Ismaily, jaimie branch, Val Jeanty, Afrikan Sciences, Michael Blake, Yusuke Yamamoto, Donato Dozzy, and others. Pioneered also marks the first release on Cappellato's Domanda Music label, devoted to a global-minded eclecticism, rhythm, improvisation and joy.
Liner Notes by Piotr Orlov
We live in a time whose contemporary music escapes easy categorization, constantly blurring borders—genre, origin, identity, creative tradition—yearning for shared spirituality and freedom, yet bound by the requirements of Earthly description. While largely defined by the limitless availability of an entire century's recordings, this music demands its definitions: pushed by technological, sonic breakthroughs, grounded in the classic conversations of rhythm and improvisation. Like other aspects of modern life, it needs to be both familiar and innovative.
In many ways, the Italian percussionist-producer-composer Tommaso Cappellato has been striving towards his own version of this music for two decades; and on Pioneered, his seventh album as a bandleader and the inaugural release on his Domanda Music label, he has begun achieving it. Pioneered was born from a global ecosystem of wild ideas, a longtime natural habitat for creative breakthroughs. Yet Cappellato's work synthesizes elements that are marks of a distinctly modern world of a global culture, and the joys and tragedies that inform it.
Tommaso hails from Northern Italy, and began playing drums at a young age. It drove him towards a jazz studies degree at New York's New School, where his mentors included Pharoah Sanders' drummer Michael Carvin, and where he studied with a who's who of improvisation giants (drummer like Billy Hart, Joe Chambers and Jimmy Cobb, and bassist such as Reggie Workman, Cecil McBee, and Buster Williams). By night, he played in the house band at the world famous Rainbow Room—with, among others, the late Harry Whitaker, pianist with Roy Ayers' Ubiquity in the '70s—and soaked in the city's rap and house music. This resulted in a turn-of-the-century love affair with the sounds of the Big Apple, from hip-hop to hard bop, which, mixed with his homeland's forever-roots, cemented the permanent multicultural aspirations of Tommaso's music.
Cappellato never stopped playing what is often regarded as "jazz" (see his spiritual ensemble, Astral Travel), less as its traditionalist minder than a conductor of great Black American music's ideas to far-flung contexts, often invoking a love of electronic production. He's found himself in collaborative situations with techno and house producers like Donato Dozzy and Khalab, Egyptian composer Maurice Louca, UK broken-beat multi-instrumentalist Kaidi Tatham, London's massive saxophonist Shabaka Hutchings, and genius vocalists Dwight Trible and Roba El-Essawy, among many others across four continents. Like his oft colleague, the New Zealand keyboards/synths wiz Mark de Clive Lowe, Cappellato is regarded as a rhythmalist and an improviser, shaping the art of the electronic dance from a large arsenal of spontaneous, optimistic creation.
The borderless culture that sowed the seeds for Pioneered also gave rise to the institution where Cappellato brought the album it's kinda named after into being. Pioneer Works is a multi-purpose arts space (gallery venue, studio, clubhouse) in Brooklyn's Red Hook neighborhood; and in September of 2018, Cappellato participated in its highly respected music residency program. The program's timing was perfect (a long-term relationship in Italy was hitting a rocky path), and for Tommaso the faraway opportunity "came as a breath of fresh air." Arriving at Pioneer Works with no predetermined creative ideas, Tommaso choose to be guided by chance, spending a month recording tracks with a variety of old friends (reed player Michael Blake, vibraphonist Yusuke Yamammoto, flautist Mariano Gil), new acquaintances (bassist Shahzad Ismaily, trumpeter jaimie branch, electronic producer Afrika Sciences, guitarist Nico Soffiato, saxophonist Francesco Germiani), and those he encountered via circumstance (turntablist Val Jeanty, violinist Justine Celafù). The resulting sounds deeply hinted at the shifts that were shaping all society at the time, imbued with a natural sense of personal and global loss, yet also a strange hope based in the community-building that Cappellato's music often aspires to.
Though every track on Pioneered rests upon Tommaso's drums and percussion ideas, what gives the album meaning and a novel depth are contexts shaped by collaboration. Call it fusioneering! This idea is exemplified in the sounds by the two players besides Cappellato who add parts to multiple tracks. Ismaily's electric bass and Moog bring elements of the future and the funk ("Bikes, Rides & Tides" is a percussive powerhouse, a low-key electronic dub excursion); while Blake's bansuri flute and layered tenor saxophone elevate the music heavenward ("Angels in Space" splits an intense difference between jazz spirituality and new age mood). Both appear on "Legend of the Bringer," the album's jazz-dance stand-out, built on an organ lick that harkens to Stax instrumentals, while a bevy of textures (vibes, woodwinds, light strings) percolate between historicity and modernity, all in the spirit of profound fun.
At other times, sample-based abstraction is the flavor of the day. "The Elite," with branch's echo-heavy trumpet and Jeanty's turntable scratches and vignettes, is the clarion call of a thoroughly modernist, triumphalist trio. On "So Hard to Be Apart," Cappellato and Afrikan Sciences create a smokey noir scene out of classic piano samples, playing with the emotions of lovers navigating separate darknesses. Raw emotions are also central to the tracks where Tommaso goes it alone, especially "Green Is the Color of the Heart," a psychologically reflective post-rock moment.
When he was done recording at Pioneer Works, Cappellato took the music back home—first to Italy, then his new home in Los Angeles—where he began shaping it towards finality. He did some mixing on his own before enlisting Dave Vettraino, best known as the in-house engineer for Chicago's great International Anthem Recordings; then shared the results with his trusted old collaborator Dozzy, who transferred the sounds to tape. Two-plus years and one pandemic later, Pioneered speaks to that month Tommaso spent in Brooklyn, "a story about the experience of recording, about the people who came through during that time, the interesting encounters and conversations, my deep learning and understanding." Yet Pioneered transcends that finite period to get at something universal, "A desire to tell a different story to the world, another history of the world." Categories of story-telling be damned.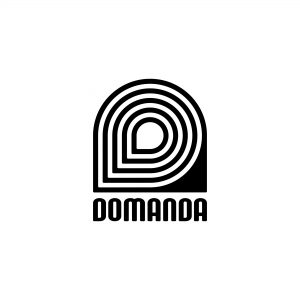 ABOUT Domanda Music
Pioneered is the first release on Tommaso Cappellato's newly launched, Los Angeles-based label, Domanda Music. An imprint that has been in the works for several years, Domanda is a partnership with Mother Tongue, an independent label, distributor and pressing plant based in Verona, Italy. It is also a familial collaboration of sorts: the art of Domanda's early releases will feature the work of the late graphic designer and illustrator Giorgio Pasini, father of Andrea Pasini, the actual vinyl presser at Mother Tongue. The idea is to bring attention to specific Italian visual aesthetics inspired by the Kinetic Art movement of the early 1960s, and whose creative epicentre was in Cappellato's hometown of Padova. Upcoming Domanda Music releases will include an array of styles and sounds from Cappellato's mentors, peers and colleagues across multiple continents.