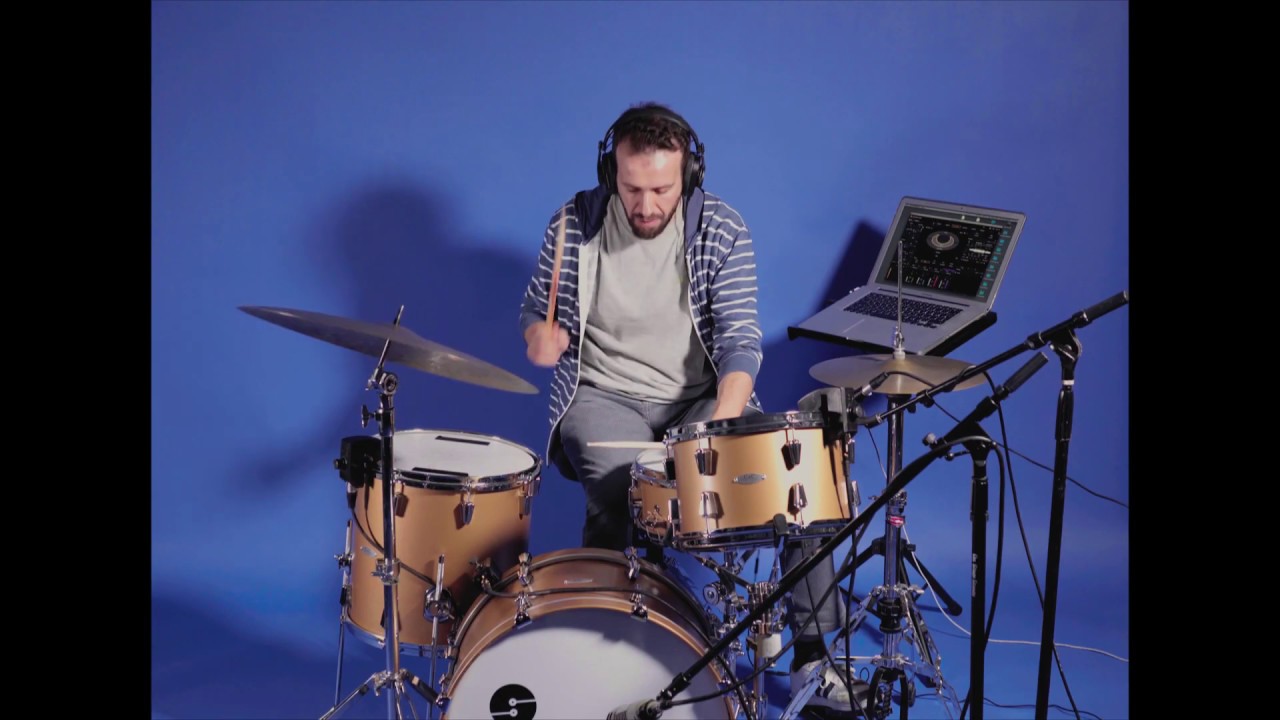 In the beginning of 2018 I joined forces with avant-thinking company Sunhouse Sensory Percussion and acquired four of their sensors to enhance my solo performances. Since then my Aforemention set has reached a new plateau in terms of sound, direction and versatility.
The sensors are attached to each of the four drums and have three methods of sound acquisition: optical, acoustic and magnetic. Each sensor communicates with the audio interface (through XLR cables) which then transfers the signal to an AI software made by the Sunhouse company itself. The software tells the sensors to split each drum in 10 different virtual parts, each assignable with countless samples, sounds, loops, effects and automations. The possibilities are infinite!
One of the things I like the most is assigning a note to one or more drums and automate the pitch according to the velocity of my strokes. You can even choose what kind of harmonic scale should the automation follow. My personal preference is to use these sensors with acoustic drums, although you can choose to use mesh heads instead and just go for the electronic sounds while still playing a drum kit.
In this video I play three short demos with some sounds I imported from my own library. New audio/video material on the way soon!