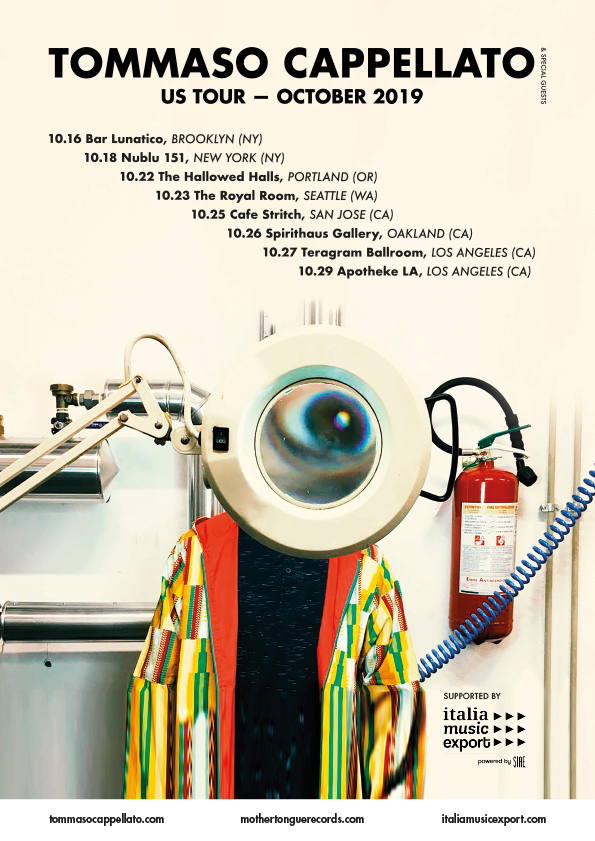 My upcoming US tour courtesy of Italia Music Export starts October 16 at some of my favorite spots around the country. I'll be performing with my solo act as well as collaborating with some musical heavy weights!
For the occasion I'll be releasing two Butterflying Bonus Tracks mixed & mastered by none other than Zeroh out on Bandcamp and all streaming platforms on October 15.
Here the details, hope to see you soon somewhere!
10.16 Trio + C. Brown & Y. Yamamoto – Bar Lunatico, Brooklyn (NY)
10.18 Solo + Nickodemus + Spy From Cairo – Nublu, New York (NY)
10.22 Solo + Korgy & Bass – The Hallowed Halls, Portland (OR)
10.23 Solo + Carlos Overall & Friends – Royal Room, Seattle (WA)
10.25 Solo + Mark de Clive-Lowe "Church" – Cafe Stritch, San Jose (CA)
10.26 Solo + Mark de Clive-Lowe "Church" – Spirithaus, Oakland (CA)
10.27 Solo + Mark de Clive-Lowe "Church" – Teragram, Los Angeles (CA)
10.29 Dub + Todd Simon "Hodgepodge" – Apotheke, Los Angeles (CA)
Many thanks to Re::life Bookings, Jonathan Rudnick at Soul'd Out Productions for putting it all together and Edoardo Cantarella at Weird Studio for the graphic design. Flyer photo by Elena Botti.