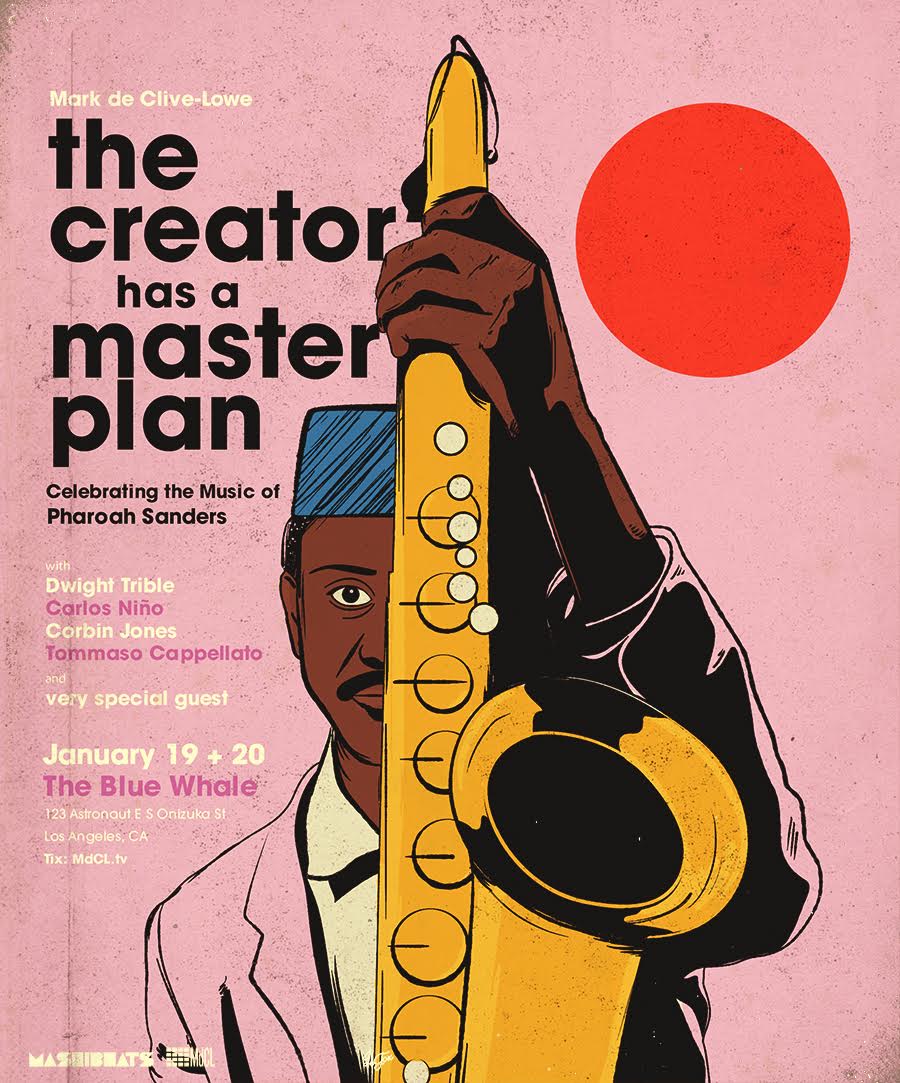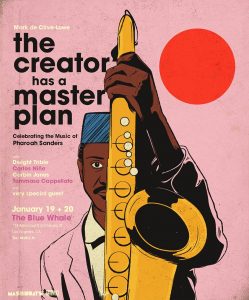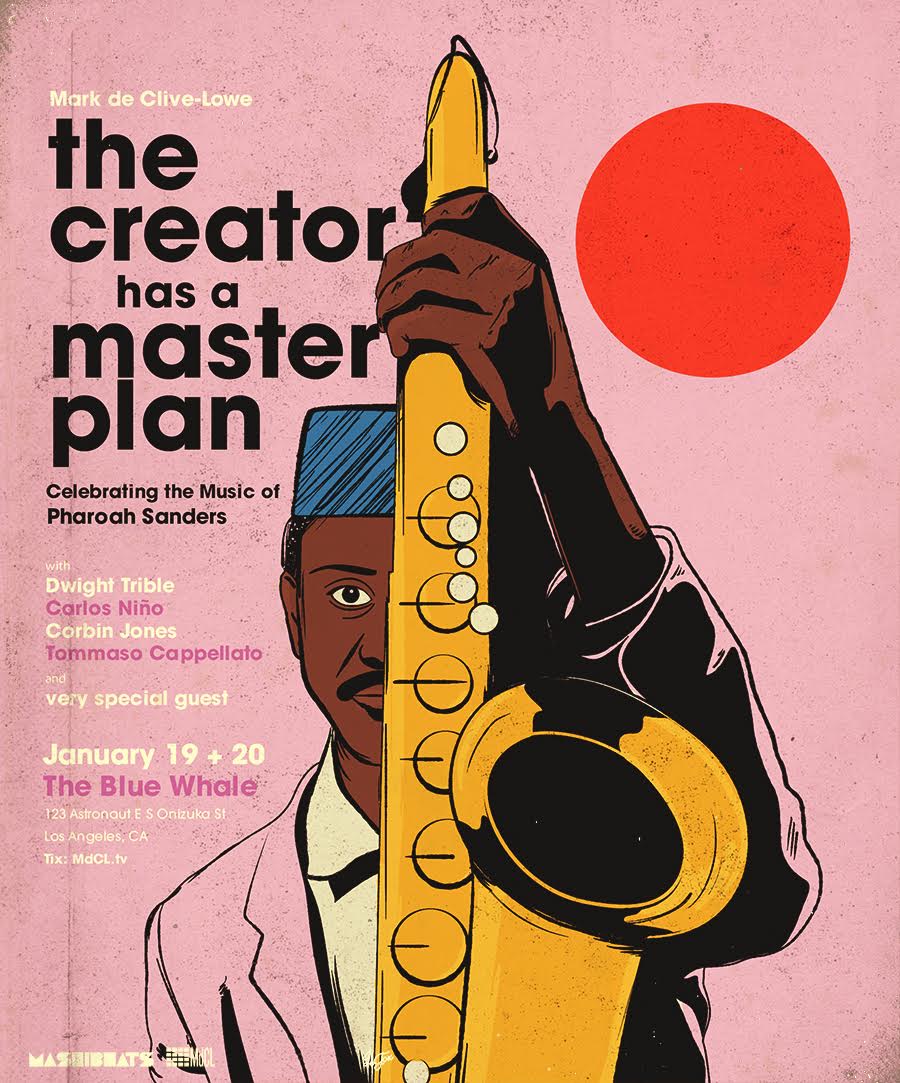 Mark de Clive-Lowe
+ Dwight Trible, Carlos Niño, Corbin Jones, Tommaso Cappellato and very special guest…
Friday 19 + Saturday 20 January, 2018
8pm doors / two sets each night
* refunds available up to 7 days before the event
—
"Trane was the Father, Pharoah was the Son, I am the Holy Ghost" – Albert Ayler
For this very special two night engagement at downtown LA's Blue Whale jazz club, Mark de Clive-Lowe pays homage to and celebrates the music of the great living legend Pharoah Sanders. One of the defining voices of 20th Century jazz and improvised music, Pharoah came to prominence in the band of John Coltrane, and after Coltrane's death went on to establish himself as a carrier of the torch and musical leader of minds and spirits. His Impulse Records catalog alone defines him as one of the most important voices in jazz, exploring the breadth of spiritual jazz and raw improvisation.
For these two nights, MdCL explores Pharoah's music with Dwight Trible, Carlos Niño, Corbin Jones (Katalyst) and direct from Italy, Tommaso Cappellato, plus very special guest…
—
on Mark de Clive-Lowe….
"an underground phenom…" – Okayplayer
"…a timely reminder that some of the greatest producers, in line with the likes of Quincy and Stepney, are also musicians with chops as well as smart adventurers in sound." – Echoes (UK)